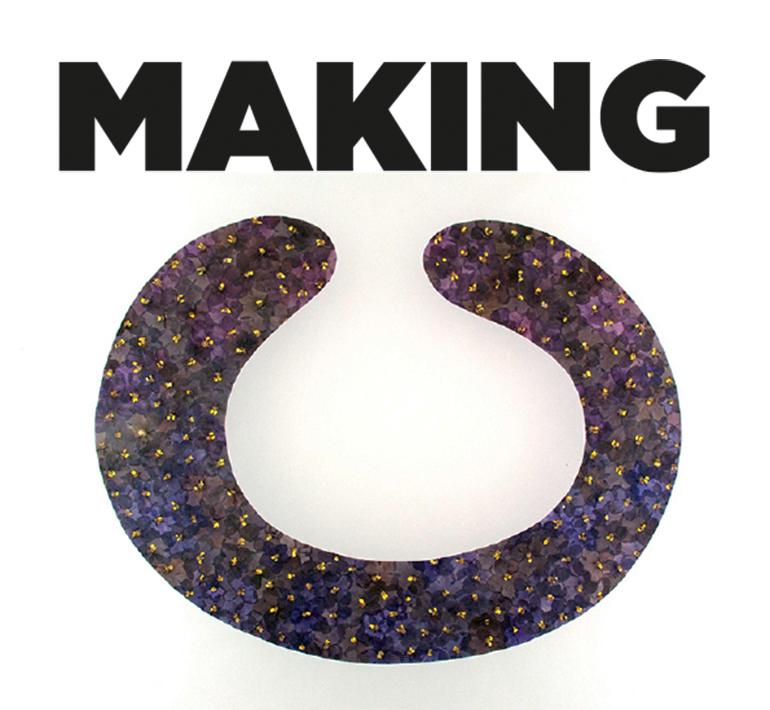 inter-port, Berlin November 2018
Jelena Bolevich, Vanessa Farfán, Jörg Hasheider
The exhibition shows three artistic positions that place a special emphasis on the processes that are fundamental to and continually inscribe themselves in the creation of the works. This continuous inscription takes place in an interaction between the artist and the material/medium. This interaction presupposes a special attention to the qualities inherent in the material, the medium.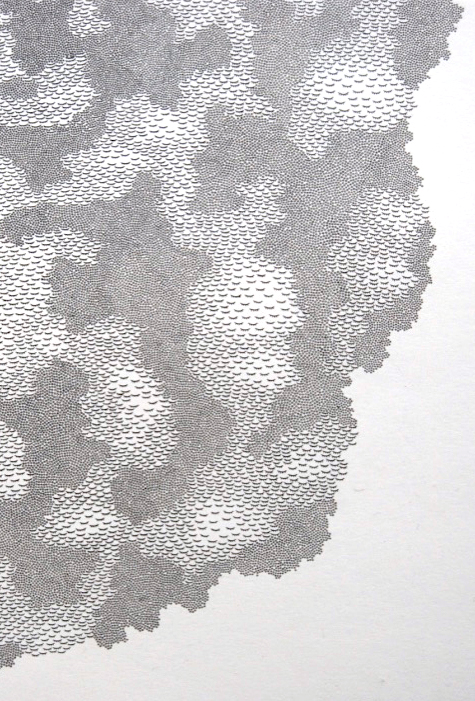 Jelena Bolevich's medium is primarily drawing. She performs laborious and manually repetitive processes of mark-making, whose constant deviations and mutations bring focus to the physical body moving through time.
The pictorial process is both the form and content of the works, as they accumulate into a story of their own formation, while providing a record of the artist's lived time. Her work thus considers the human as an organism engaged in constant processes of mark making, as it interacts with materials that surround it.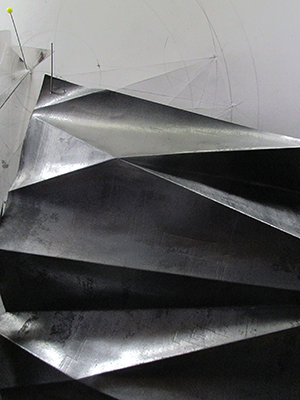 The creation process of Vanessa Farfan's works of art is determined by artistic experiments. She finds her source material during extensive expeditions through urban structures. The subjective impressions gained are combined with knowledge of the analogous and virtual processes of our everyday lives. Mistakes, accidents and undetermined factors and their aesthetic potential belong to the artistic process. Using paper and graphite as the main materials, Farfan creates structures that she subjects to processing by folding, embossing, and overpainting, the results of which she then partially superimposes and sets to music in a further step.
In the resulting image objects, subjective and objective aspects, aesthetic and accidental interventions are linked to analogies of our living spaces, the conditions of our existence.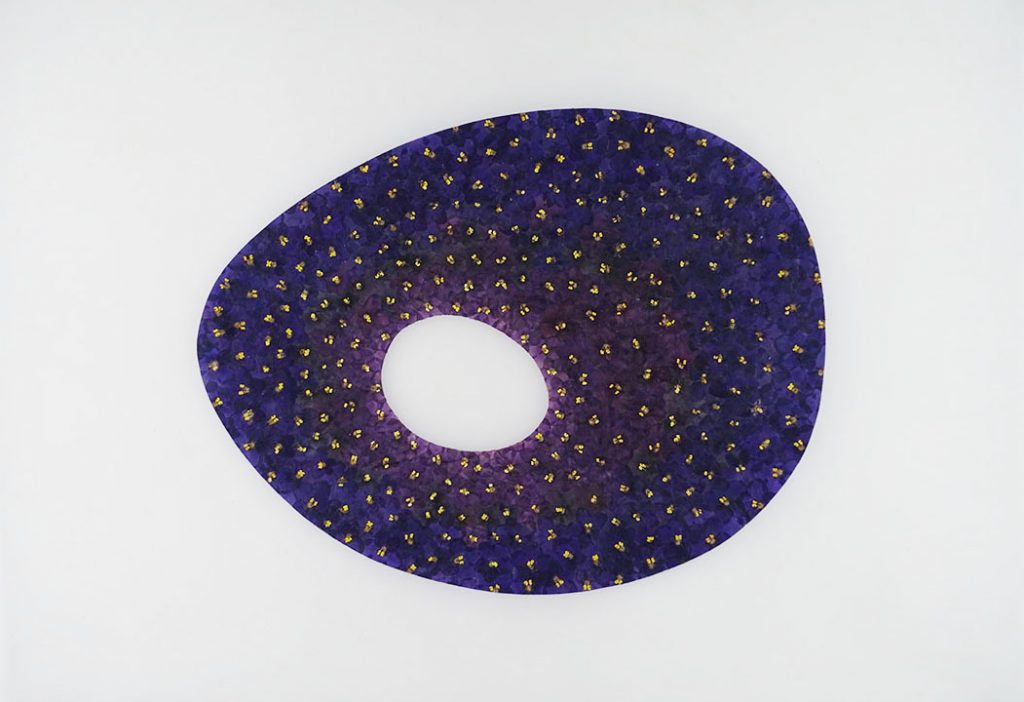 Jörg Hasheider works with pressed flowers. The non-homogenized material, the uniqueness of each flower in color, form and transparency requires a correspondence between artist and material. The process of making is replaced by a process of moderated growth. The work grows out of and with the material. The process of growth, thought as opposed to the process of making, is at the same time the starting point in the material and the realization of the artistic program.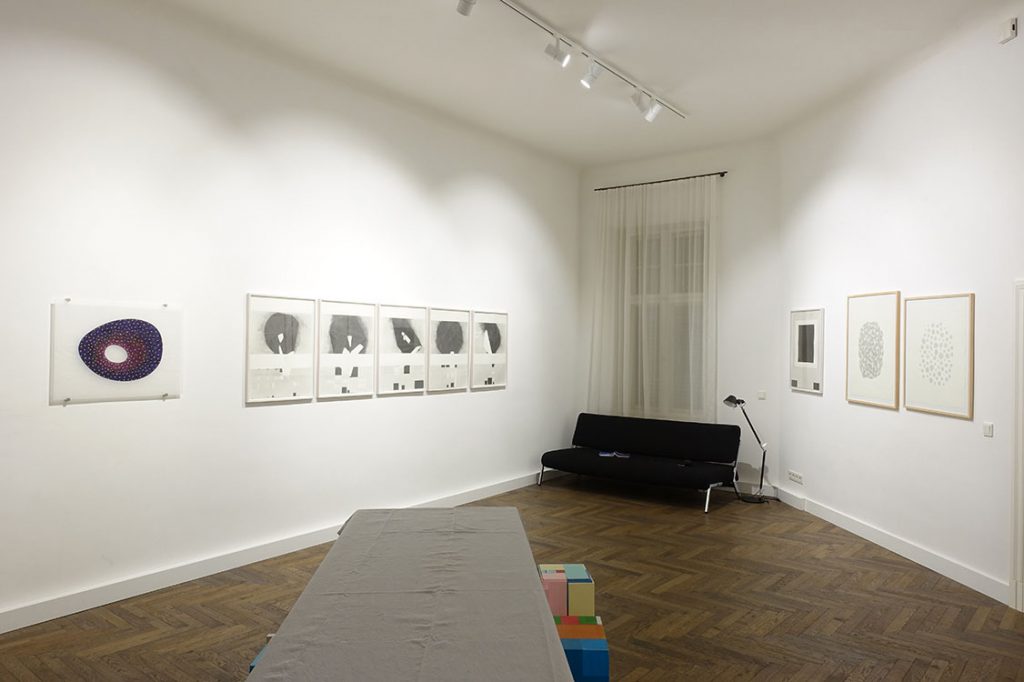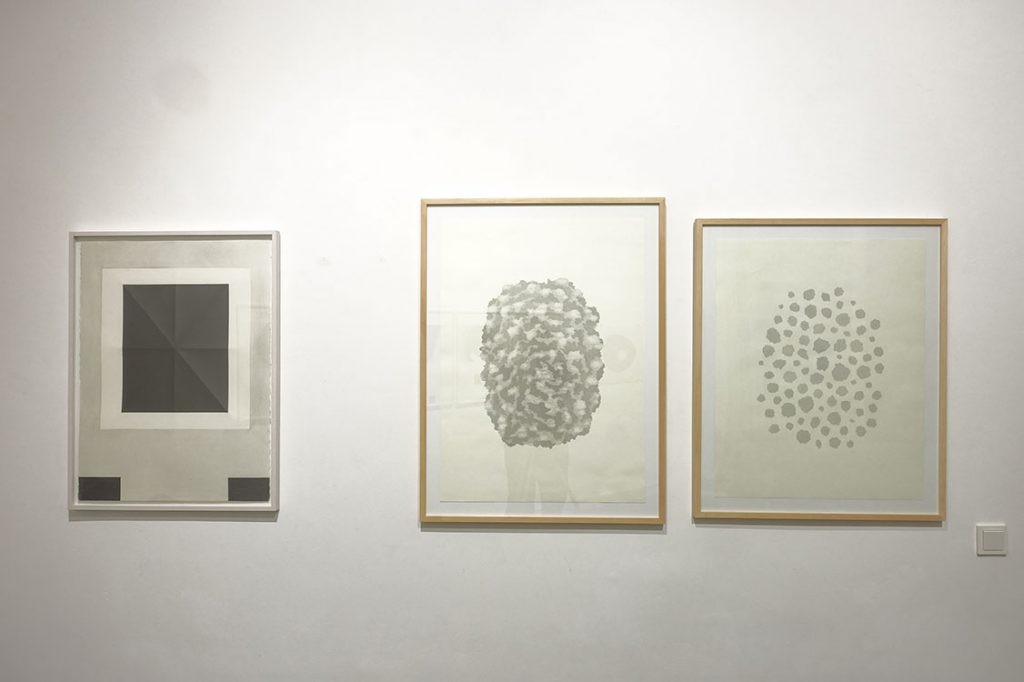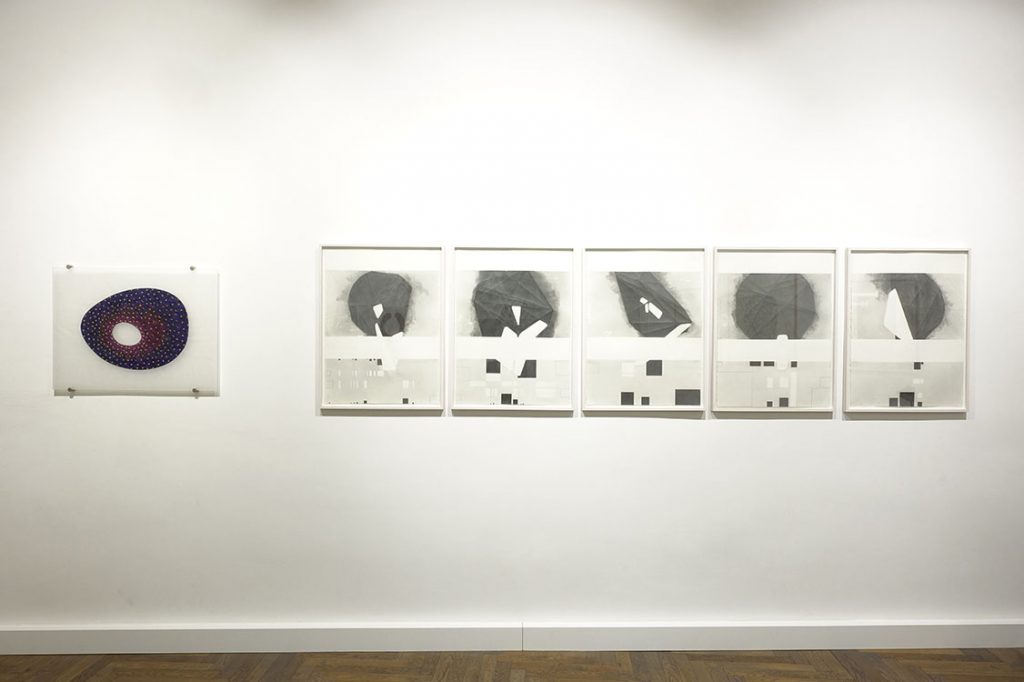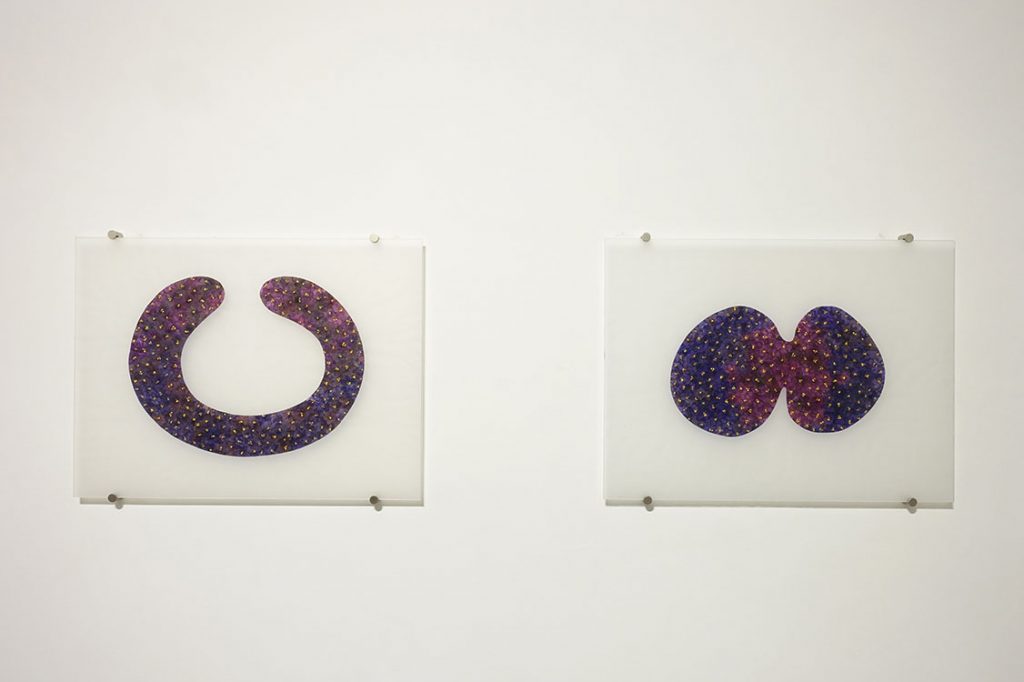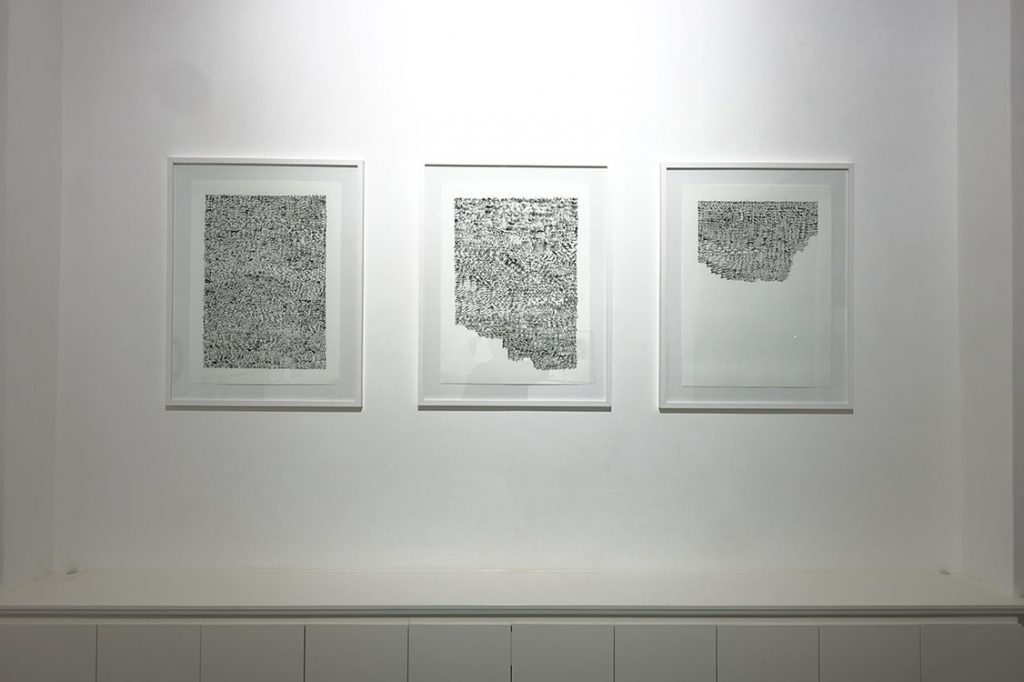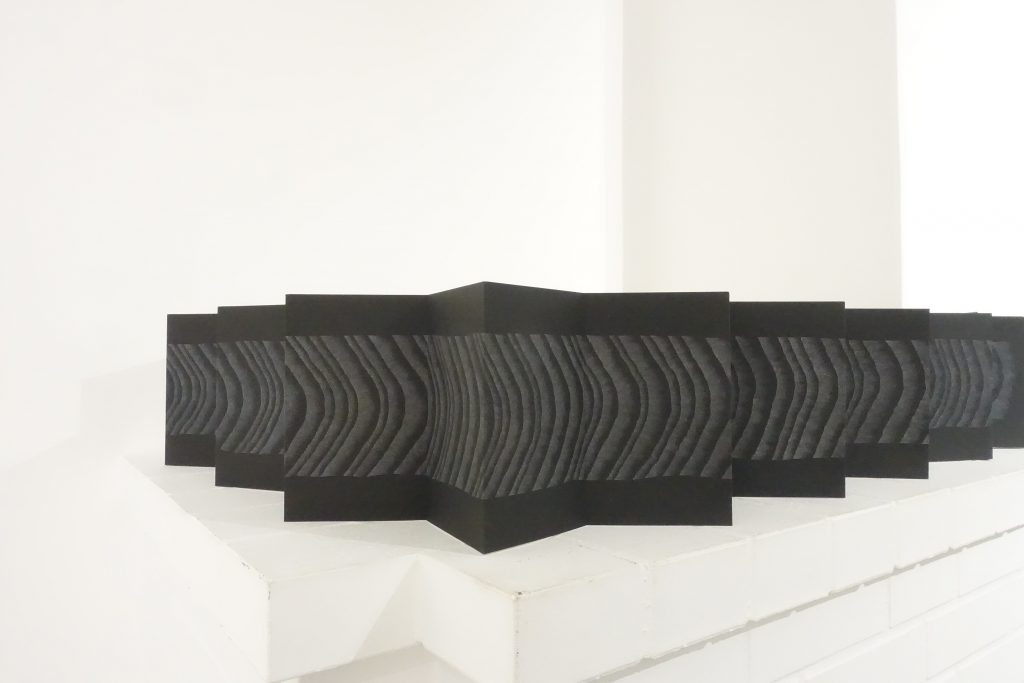 Opening