Baustelle 1, Hamburg, November 2017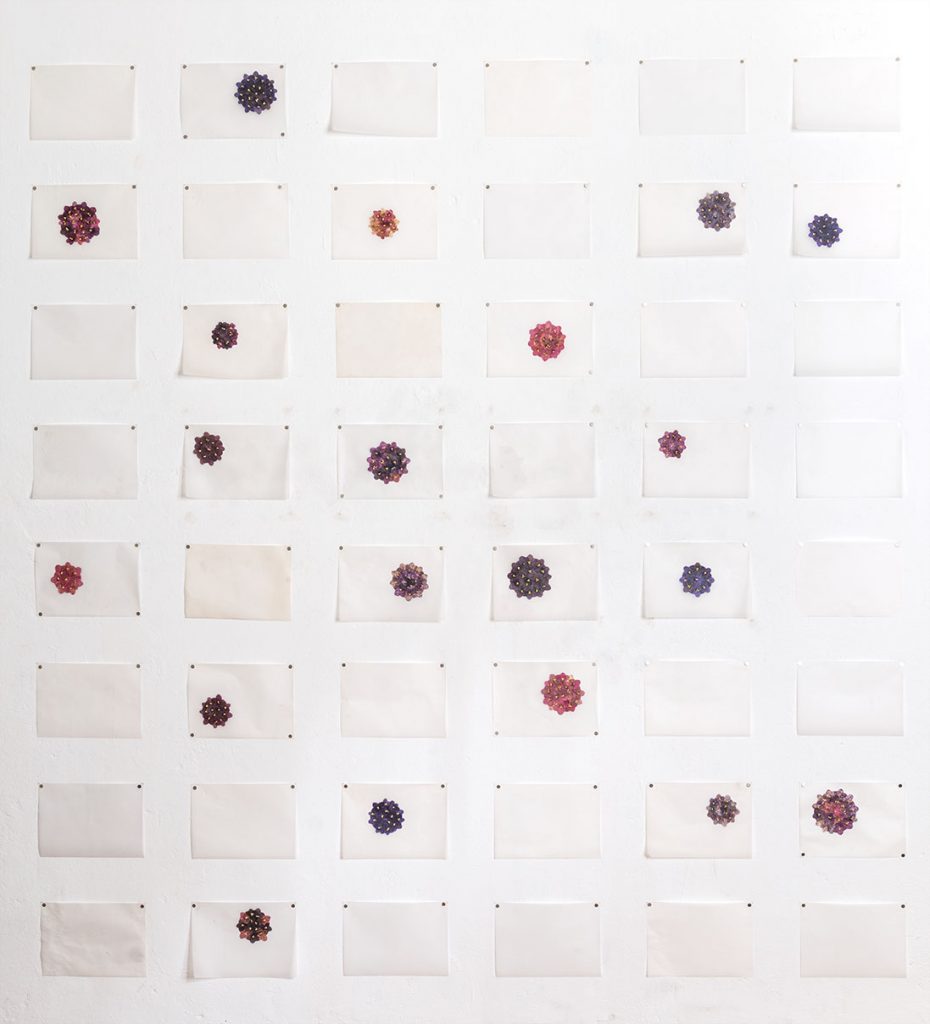 Berlin based artist Jörg Hasheider has been working with pressed flowers for many years. After he explored their symbolic values in collages and material paintings, he recently switched his focus towards the immanent qualities of the flowers — shape, colour, transparency —.
For "Baustelle eins", Hasheider created "Organic Contamination", a wall piece constituted of 64 A4 sheets of tracing paper and 20 floral blotches. In this work he explores the tension between conceptual shaping and organic growth. To achieve this, he scrutinizes two aspects of the process of contamination. Initially, the concept to contaminate a geometric, standardised raster with floral blotches directs our attention to the differences between industrial and organic shapes and patterns.
On another level one can witness the process of the "making" of the blotches from grown organic matter — always unique flowers. This takes place in a modulating process of ongoing mutual influence between the artist and the flowers: The "maker" is contaminated by his material. This interaction alters the classical understanding of "making" — shape dominates material — towards a "making" that intertwines shape and material in a common flow of energy.
Baustelle eins (Building Site one), whose name refers to ongoing, uncompleted processes, integrates the organic contamination in its concept. The tracing paper sheets merge with the wall and the floral blotches interact with the surrounding glass, stone and metal.